Press Release
Dril-Quip, Inc. Schedules Fourth Quarter and Full Year 2022 Earnings Release and Conference Call
HOUSTON, Feb. 23, 2023 (GLOBE NEWSWIRE) -- Dril-Quip, Inc. (NYSE: DRQ), (the "Company" or "Dril-Quip") announced today that it will release its fourth quarter and full year 2022 earnings results on February 27, 2023, after the close of the U.S. financial markets.

Management will host a conference call and a webcast to discuss the financial results on February 28, 2023, at 10:00 a.m. Eastern Standard Time / 9:00 a.m. Central Standard Time. The presentation is open to all interested parties and may include forward-looking information.
To pre-register for the conference call and obtain a dial-in number and passcode, please click on the registration link below.
Conference Call and Webcast Details
About Dril-Quip
Dril-Quip is a developer, manufacturer and provider of highly engineered equipment, service and innovative technologies for use in the energy industry.
Investor Relations Contact
Erin Fazio, Director of Corporate Finance
Erin_Fazio@dril-quip.com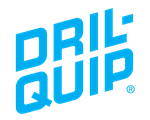 Source: Dril-Quip, Inc.